Welcome
Welcome from David Garrido – CEO of SELCAT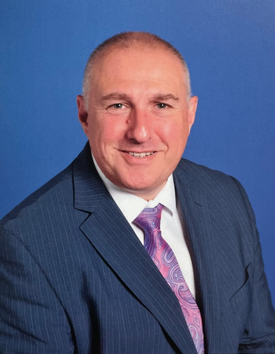 Welcome to South East London Catholic Academy Trust. Sponsored by the Archdiocese of Southwark, the development of SELCAT is key to our Archbishop's education strategy for the future.
Our focus is on enhancing the opportunities that Trust membership delivers to each community and strengthening the capacity of individual schools.
As Chief Executive Officer, I am truly excited by the future potential that leading the Trust's development will bring.
As a group of schools, we are at the start of an exciting journey. A journey that has as its goal our determination to provide the young people in our schools with the very best that Catholic education has to offer. I believe that the scope of our mission and the opportunities that we will be able to provide for our schools, staff and the young people we serve, is only limited by our imagination. Our schools are already driven by a passion to do their very best for the children and young people in their care. Every day and every lesson each member of staff strives to add value to our schools to ensure they are vibrant, exciting, welcoming places for your children to learn and grow.
SELCAT's commitment to the parents of the young people in our schools is that guided by the teachings of Christ and His Church, we will care for, support and educate your children to the highest possible standards.
This is a really exciting time in education across our Diocese and it is a great privilege for us to be able to play a central role in shaping the education of the young people in the South East London Catholic Academy Trust. I really hope you will join us on the journey.
Please do not hesitate to contact me if you would like to know more about SELCAT.