Central Services Team
David Garrido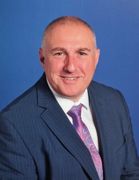 CHIEF EXECUTIVE OFFICER
Throughout my career, I have been involved in transforming schools and the life chances of young people, many of whom have faced challenging situations. My first degree was in Music and Liturgy, and I was organ scholar at St Mary-Le-Tower in Ipswich. I then went on to Reading University for my PGCE. The rest as they say, is history. My teaching career has covered nine schools, two where I was deputy headteacher and two as headteacher. So, I have extensive leadership experience and a proven track record of raising standards, in a diverse range of schools.
I am convinced that the way forward for schools is in partnership and I am privileged to have the opportunity to play a pivotal role in shaping the future of Catholic Education across the Archdiocese. Building upon the diocesan strategy and SELCAT vision.
In developing SELCAT, I am very conscious of protecting the identity of each school that joins our family. Together with the Headteachers of our schools, I want to create a legacy for the future and a unique identity for SELCAT, which centres on our faith, its traditions, academic excellence and developing a curriculum relevant to the needs of students enabling them to be highly successful, confident individuals.
Paul Drake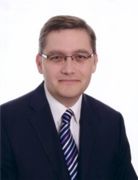 CHIEF FINANCIAL & CHIEF OPERATING OFFICER
After many years in the IT industry I moved across to the education sector and have been fortunate to have worked in a number of high performing schools across all key stages. I was involved with the Building Schools for the Future programme and helped establish one of the early convertor academies. More recently I have been part of a large multi academy trust based in the South East.
I have also been involved in school governance for over 15 years across several schools and am currently Chair of Governors at a Greenwich primary school.
My driving force is to ensure that all our schools in our Trust are equipped with the necessary resources to provide an outstanding learning experience for all the children that pass through our doors.
Elaine Egan
Assistant Finance Operations Lead
Lisa Farrow
DIRECTOR OF PRIMARY EDUCATION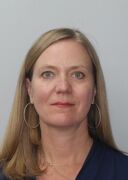 I have worked in education for twenty-seven years, after graduating from Warwick University with a History specialism. I have spent the vast majority of my career in London, as well as spending two years teaching in Europe. This has given me a broad range of experiences and perspectives. I was a Headteacher for six years in West London and am also a serving Ofsted inspector.
I am committed to partnership working between schools, establishing a federation whilst Headteacher in my last position. I am excited to be a part of SELCAT's journey and having the opportunity to work with a wider group of schools, all with their own unique characters and identities.
Colin Maher
ESTATE OPERATIONS LEAD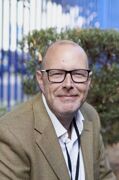 I have over 10 year's experience in Site Management in Primary and Secondary Schools,
My role is to maintain and oversee Estates compliance across the Trust and to support schools and premises teams on all aspects of Estates management.
Chantelle Miller
HR OPERATIONS LEAD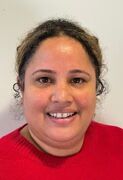 I have over 20 years experience in Human Resources, across a number of sectors, including Schools, Further and Higher Education, media, charity and NHS. I am a strong HR generalist, with experience of all areas of HR, including, change management, employee relations, resourcing, pay and reward and learning and development. I have strong experience in employee relations, which includes advising managers on staffing matters, policy guidance and working with Trade Unions.
I have a Masters in Human Resources Management and qualifications in Workplace Mediation, Mental Health First Aid and an Advanced Certificate in Employment Law. I am passionate about how the human resources function can help Schools to achieve their goals in pupil education and I work closely with line managers to help them with their people related matters.
Sonia Rutherford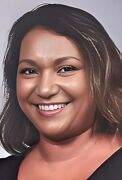 Assistant Finance Operations Lead
I am passionate about Catholic education and thrilled to be a part of the SELCAT family, where I bring my expertise in finance to support the MAT's mission and advance our shared goals.
Having grown up in Trinidad and relocated to London in 2007, I spent over a decade in the finance industry. However, my dedication to education led me to merge my financial acumen with my interest in the educational sector.
Over the past five years, I've honed my skills in school finance, equipping me to make a meaningful impact within SELCAT. My involvement in my parish, St. John the Baptist, has been equally fulfilling. I've served as a catechist, been involved as a volunteer at children's liturgy as well as in the parish youth group.
Sarah Yusuf-Watson
EXECUTIVE ASSISTANT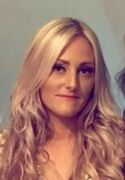 I've worked as an Executive Assistant for over 15 years, in many different sectors including Private Equity, Event Conferencing and The Houses of Parliament. Organising is my passion and I love watching events come together from start to finish.
I work closely with the Senior Leadership Team at SELCAT on various projects, events and office management. I am the first point of contact for our school partners on a daily basis.
Elizabeth Englefield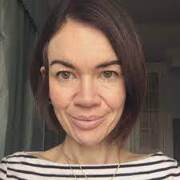 Lizzie is an experienced leader with a wealth of experience in Catholic schools and is passionate about delivering quality education to all young people.